Duterte to Roxas: Where are the billions of Yolanda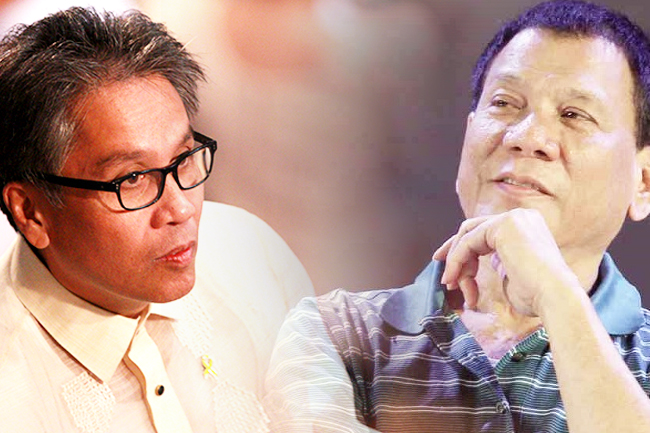 slotsgade nykøbing f
Presidential candidate Davao City Mayor Rodrigo Duterte has asked his rival former Interior Secretary Manuel "Mar" Roxas II, saying the administration is mum on how they spent the Yolanda funds. Roxas was the interior secretary when supertyphoon "Yolanda" (international name: Haiyan) devastated Visayas.
Duterte cited how rehabilitation in Leyte showed the failure of the government despite billions of funds and donations that the country received during the aftermath of the supertyphoon.
"Ngayon ang tanong ko, tingnan mo naman sa Leyte, puro… matamaan ng ay hindi lang typhoon kundi 'typhoonet,' wala na sira na," he said.
(Look at Leyte, if it would be hit not only by a typhoon but by a typhoonet as well, it would be in complete destruction.)
"Typhoonet" was Duterte's term for a weak typhoon.
The tough-talking mayor slammed how the government failed to have proper accounting of the funds.
"Where are the billions of money? Saan ang pera ng Yolanda? Masagot niya yan sana maging presidente (siya). Pero hanggang ngayon walang accounting," he said, receiving a wild approval from the crowd inside a packed university gym.
(Where are the billions of money? Where are the funds for Yolanda (victims)? If he could answer that, may he become the next president but until now, there is no accounting (of the funds) yet.)
The mayor also hit the government's "Daang Matuwid" or straight path of governance.