Trillanes files plunder case vs Duterte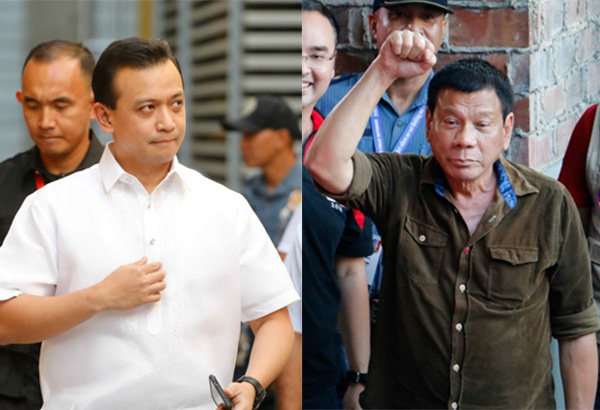 mega slot oyunu

Senator Antonio Trillanes IV on Thursday filed plunder charges before the Office of the Ombudsman against Davao City Mayor Rodrigo Duterte over the questionable hiring of 11,246 contractual workers by the city government in 2014.
Citing a Commission on Audit report last year, Trillanes said the city government spent P708 million for salaries of contractual workers that include garbage collectors, drivers and intelligence operatives roaming the city.
Trillanes alleged that these workers were hired even if there was no hiring manual, adding that this opens the employment process to patronage politics.
Meanwhile, Peter Laviña, head of the media group of the Duterte camp, told GMA News  that former Interior Secretary Mar Roxas awarded Davao City with the Government Seal of Good Governance in 2015.
"This means the (local government unit) LGU went into evaluation. That award is a positive affirmation compared with trumped up charges," Laviña said.
"Trillanes only wants fancy attention that is why this piecemeal releases that tickles the media but not the people fed up with trapos," he added.
Duterte, a leading presidential candidate, earlier defended his decision to hire contractual workers, saying in an interview in June last year that it is his duty to keep the city safe and clean.
He also vowed to resign from his post if someone could come up with evidence that he pocketed government funds.